In an era where eco-conscious and sustainable travel is emerging as an extremely popular trend, the allure of eco safaris has captured the imagination of discerning travellers worldwide. Among the myriad of destinations vying for to attract eco tourists, few can rival the charm of Namibia, one of Southern Africa's lesser-known gems.
From stunning eco lodges that embrace sustainability to a host of safari activities that promote responsible tourism, Namibia, the place aptly nicknamed 'the land of many faces' truly has it all. In this comprehensive guide, we'll illuminate the path to a world-class eco safari experience in this exceptional destination, where luxury seamlessly intertwines with environmental consciousness.
Namibia: A Global Leader in Sustainable Tourism
Namibia has emerged as a true global leader in the realm of sustainable tourism, setting an exemplary standard for countries around the world. The nation's approach to sustainable tourism not only reflects a commitment to safeguarding its unique natural and cultural heritage but also its dedication to providing tourists with a transformative and environmentally responsible experience.
According to the Global Sustainable Tourism Council (GSTC) Criteria, Namibia boasts an impressive total sustainable destination score of 95%, underscoring the country's unwavering commitment to four key sustainability themes:
Sustainable Management (Score: 98%): Namibia excels in sustainable management by embracing a proactive approach to protecting its natural landscapes and ecosystems. The country's conservation efforts include the establishment of community-based conservancies, where local communities actively engage in the preservation of their natural surroundings. Through sustainable management, Namibia has successfully rejuvenated populations of endangered species like the black rhino and desert-adapted elephants, contributing to the overall health of its ecosystems.
Socio-economic Sustainability (Score: 97%): Namibia's dedication to socio-economic sustainability is apparent in its focus on inclusive community involvement in the tourism industry. Indigenous communities play a significant role in wildlife conservation and sustainable resource management, ensuring they derive tangible benefits from the industry. As a result, safari goers can engage with these communities, gaining cultural insights and supporting local livelihoods. This model helps strike a harmonious balance between economic development and conservation efforts.
Cultural Sustainability (Score: 100%): With a perfect score in cultural sustainability, Namibia has effectively preserved its rich cultural heritage. The nation's diverse ethnic groups, such as the Himba and San people, are actively engaged in tourism, offering visitors a chance to immerse themselves in indigenous cultures. Traditional practices, rituals, and languages are cherished, ensuring that Namibia's cultural tapestry remains vibrant and resilient in the face of modernisation.
Environmental Sustainability (Score: 89%): Namibia's approach to environmental sustainability reflects a commitment to minimizing its ecological footprint. Many eco-friendly lodges and safari camps in the country incorporate practices like waste reduction, renewable energy sources, and efficient water management. Additionally, low-impact lodge design ensures that accommodations blend harmoniously with their natural surroundings, reducing their impact on the environment. Despite the country's arid conditions, Namibia also invests in reforestation initiatives to help restore and maintain its delicate ecosystems.
The Best Eco-Conscious Destinations to visit on safari in Namibia
For eco-conscious travellers, Namibia is a treasure trove of sustainable destinations that beckon with their breathtaking landscapes and unique wildlife. As you embark on your luxury eco safari in this remarkable country, here are some of the best destinations to include in your itinerary, alongside some of the most popular attractions and landmarks:
Etosha National Park

: A jewel in Namibia's conservation crown, Etosha National Park is one of Africa's premier wildlife sanctuaries. Home to a stunning array of wildlife, including elephants, lions, and the endemic black-faced impala, Etosha is renowned for its pristine landscapes and unique salt pans that are said to induce

spiritual awakenings

. The park also places a strong emphasis on environmental sustainability, with eco-friendly lodges and responsible tourism practices that leave a minimal footprint on this delicate ecosystem.

Sossusvlei & Namib Desert:

Located within the breathtaking Namib-Naukluft National Park, Sossusvlei is famous for its towering red sand dunes and surreal desert landscapes. As you explore this iconic destination, you'll encounter eco-friendly accommodations that harmonise with the desert surroundings. Activities like sunrise

hikes up Dune 45

and guided desert walks provide immersive experiences while preserving the environment.
Damaraland

: Damaraland's rugged beauty and striking geological formations make it a must-visit for eco-conscious travellers. Explore Twyfelfontein, a UNESCO World Heritage Site known for its ancient rock engravings that showcase the deep cultural heritage of the region. Many lodges in Damaraland also prioritise community involvement and conservation efforts, ensuring that your visit directly benefits the local communities.

Kunene Region:

The remote Kunene Region is a destination of unparalleled natural beauty and cultural richness. It's here that you can embark on kayaking adventures along the Kunene River, taking in the pristine landscapes while supporting eco-friendly practices. A visit to a local Himba community also provides a window into the indigenous cultures that call this region home, emphasising the cultural sustainability that Namibia cherishes.

Caprivi Strip:

For a unique experience where the green oasis of the Caprivi Strip meets the arid landscapes of the Kalahari Desert, head to the northeastern part of Namibia. Explore the lush Zambezi Region, where sustainable lodges offer a serene escape along riverbanks teeming with birdlife. This region is also a gateway to the

awe-inspiring Victoria Falls

, making it a popular stop for eco-conscious travellers who wish to marvel at this natural wonder while promoting sustainable tourism practices.

Lodges in Namibia: Combining Luxury & Eco Awareness and Opulence
One of the foremost reasons Namibia has become such a sought-after destination for luxury and eco-conscious travellers is its abundant selection of world-class lodges. These lodges not only pamper guests with plush amenities but are also idyllically located in some of the country's most striking wilderness areas. If you're considering booking a Namibia safari adventure soon, consider staying at some of these stand out picks:
Wolwedans Dunes Lodge:

Perched atop red sand dunes in the NamibRand Nature Reserve, Wolwedans Dunes Lodge boasts low-impact, eco-conscious design. This lodge is part of the Wolwedans Foundation, which focuses on the sustainable development of the Namibian desert.

Ongava Lodge:

Situated on the southern boundary of Etosha National Park, Ongava Lodge offers an up-close wildlife experience. It is known for its strong conservation ties and rhino protection efforts.

Desert Rhino Camp:

Located in the Palmwag Concession, Desert Rhino Camp is a joint venture between Wilderness Safaris and the local community. It actively supports the Save the Rhino Trust, contributing to black rhino conservation.

Serra Cafema

: Serra Cafema, operated by Wilderness Safaris, is an oasis in the remote Kunene Region. The lodge is the epitome of luxury and boasts an exclusive collection of spectacular suites kitted with all the first-class amenities you could wish for. In terms of sustainability, Serra Cafema prides itself on reducing its environmental footprint by using sustainable power sources

such as heat logs

. The camp also provides support to local Himba communities.

Best Namibia Safari Activities for Eco-conscious Travellers 
Namibia offers a wealth of eco-friendly and sustainable tourism activities to cater to travelers of all ages and interests. Whether you're drawn to epic wildlife encounters, water-based adventures, or cultural experiences, this captivating country presents a multitude of options to choose from. Among the diverse array of activities available, we highly recommend trying the following:
Guided Rhino Tracking in Damaraland: One of the most memorable experiences in Namibia is joining a guided rhino tracking expedition in Damaraland. Accompanied by expert guides, you'll venture into the rugged terrain of the region, silently observing desert-adapted black rhinos. This thrilling activity not only provides a chance to witness these magnificent creatures up close but also contributes to their conservation, as proceeds often support rhino protection initiatives.
Namib Desert Night Photography:

The Namib Desert's mesmerising landscapes transform under the star-studded night sky. Participate in guided night photography tours that provide an opportunity to capture the ethereal beauty of the desert dunes bathed in moonlight. By choosing this eco-conscious activity, you're appreciating the pristine nightscapes of Namibia while respecting its fragile environment.

Kayaking on the Kunene River

: In the remote Kunene Region, you can immerse yourself in the tranquil beauty of Namibia by embarking on a kayaking adventure along the meandering Kunene River. As you paddle through pristine landscapes and encounter diverse birdlife, you're supporting an eco-friendly activity that leaves minimal environmental impact.

Cultural Interactions with Himba Communities

: The Kunene Region is also home to the Himba people, one of Namibia's indigenous communities. Engaging in cultural interactions with the Himba offers a unique opportunity to learn about their traditions, lifestyles, and sustainable practices. This form of tourism ensures that your visit directly benefits the local communities, promoting cultural sustainability.

Visit to the AfriCat Foundation:

Your eco-conscious journey in Namibia should include a visit to the AfriCat Foundation. This organisation is dedicated to the conservation of big cats, especially cheetahs and leopards. Here, you can learn about their rehabilitation and release efforts, understanding the critical role of organizations like AfriCat in preserving Namibia's incredible wildlife.

Tips for choosing an eco-aware Safari Tour Operator
When selecting an eco-friendly safari tour operator for your Namibia adventure, there are several important considerations to keep in mind that can make all the difference in your experience. 
First and foremost, try to opt for an operator that is based in Namibia. This local knowledge is invaluable, as it ensures a deep understanding of indigenous communities, the terrain, and the sustainable practices employed by the lodges in the region. An operator with a strong connection to the country is well-equipped to provide you with an authentic and responsible eco-safari.
Flexibility in crafting your itinerary is another crucial factor to consider. For example, if you book a Namibia safari with SecretNamibia or other reputable operators you can tailor your safari to align with your tastes and preferences. Based in Swakopmund, companies like SecretNamibia specialise in crafting safaris that are both that personalised and fulfilling. You are free to dictate the duration of your safari, select specific activities, and travellers are even invited to request stays at specific lodges and camps.
To add to your sustainable journey, consider flying with eco-conscious airlines when traveling to Namibia. While this can be challenging, companies like Delta in the US and KLM in Europe have built reputations for their efforts in environmental responsibility, making them a commendable choice for eco-conscious travellers.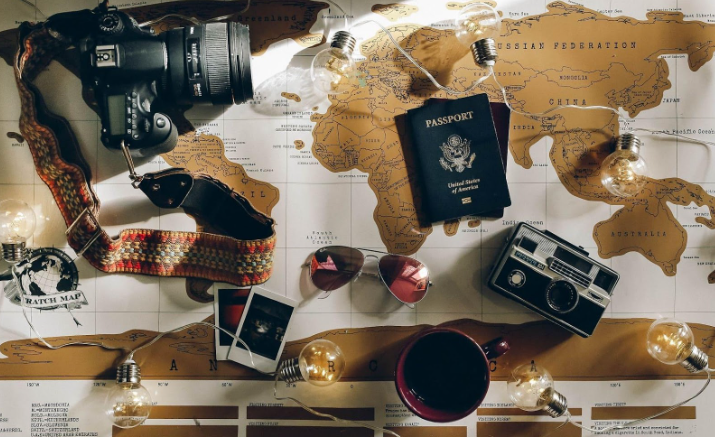 Packing for a Sustainable Safari Namibia
When preparing for a sustainable safari adventure in Namibia, thoughtful packing is essential to minimise your environmental footprint and ensure a responsible travel experience. Here's a list of the top items to consider when packing:
Reusable Water Bottles:

Carry a durable reusable water bottle to reduce single-use plastic waste.

Eco-friendly Toiletries:

Opt for biodegradable soaps, shampoos, and toiletries to minimise pollution in natural areas.

Solar-Powered Chargers:

Invest in solar-powered chargers to keep your electronic devices powered while conserving energy.

Clothing for Layering:

Pack clothing suitable for layering, allowing you to adapt to varying temperatures and reduce overpacking.

Reusable Shopping Bag:

Carry a compact, reusable shopping bag to minimise plastic bag usage during your trip.

Sustainable Footwear:

Choose durable, eco-friendly footwear that's suitable for hiking and exploring.

Insect Repellent and Sunscreen:

Select eco-friendly, biodegradable options to protect both your skin and the environment.

Lightweight, Reusable Cutlery and Utensils:

Reduce single-use plastic waste by carrying your own cutlery and utensils for on-the-go meals.

Reusable Food Containers:

Carry reusable food containers to reduce food waste and packaging.

Binoculars and Camera:

Invest in high-quality optics and a camera to enhance your wildlife viewing experience while minimising the need for disposable materials.

Compact First Aid Kit:

Pack a compact, eco-friendly first aid kit with essential medical supplies.

Sustainable Reading Material:

Carry e-books or magazines on your tablet to reduce the need for printed materials.

Respectful Wildlife Viewing Gear:

Binoculars, a field guidebook, and a notebook to record observations ensure responsible wildlife encounters.